Tag Archives:
parks
New York City, for all its importance on the American and world stage, ironically has a set of attractions that many visitors adhere to without variation. The Statue of Liberty, Time Square, The Empire State Building, and maybe a museum or two if certain parties are into that learning thing. This isn't meant to imply that there isn't anything interesting to see in New York beyond the mainstream attractions that we just listed; it was intended to expose the hive mind tendency of many visitors to only see certain attractions because some book, TV show, or friend told them to.
Being an infinitely complex city, there is an endless array of things to do in NYC, with some being less conventional than others. This post is dedicated towards the latter category, as there are five unusual things to do in New York City that you've never even considered doing … that you totally should!
So, go ahead and get to finding affordable New York flights for your upcoming holiday here, while we suggest some truly offbeat things to occupy your time.
1) Visit the Transit Museum
Are you an infrastructure geek? In today's increasingly urbanized world, there are tonnes of folks like yourself, so don't be so self-conscious! Indulge in your pet interest at the New York City Transit Museum, where artifacts from the cities' subway, heavy rail, and bus system are stored for your viewing pleasure. Situated in a disused subway station, and boasting restored subway cars, signaling equipment, vintage signage, plus much more.
2) Create your own New York style pizza
Any traveler can waltz into a pizzaeria and purchase a wedge of New York style pizza to go – but do you have what it takes to make the melty, gooey, treat the way it was intended? Find out by attending a pizza making class, where you will learn the ins and outs of making a NY style pie, including what separates a tasty restaurant pizza from the home made varieties that haven't quite added up … yet.
3) Check out the flea market in Hell's Kitchen
Before you get hesitant, this is not the domain of crazed chef Gordon Ramsay, Hell's Kitchen is a neighborhood in Manhattan that had long been a rough working class area, but with the wave of gentrification that swept the entire city in the past 20 years, even this place has apartments that are primo expensive.
Despite this fact, the long established flea market has held on, offering a veritable heaven for antique hunter's, with relics, antiquated furniture, refurbished items, and vintage clothing all vying for attention.
4) Discover High Line Park
Built in the 1930's to bring a dangerous freight train line off the streets of New York so that traffic could pass beneath it safely, this elevated section had largely become obsolete in recent years as deindustrialization on the West Side of New York had turned into more of an eyesore. Redevelopment of the track bed into an elevated urban park began in phases in 2006, and by this fall in 2014, the entire track will be a continuous 1 mile stretch of greenspace and human activity where nothing had existed for more than a decade.
5) Attend a performance of Sleep No More
Now, I know what you're thinking … isn't going to the theater a main attraction of visiting New York City? Well, it is … but the production of the play Sleep No More is far from anything that could be considered a standard show-going experience. Taking place in a re-purposed warehouse that serves as the McKittrick Hotel, a previously long abandoned hotel that has recently been "restored".
The audience physically walks through the set instead of watching it passively, as the actors/actresses act out scenes of a play that has an eerily similar plot to Shakespeare's MacBeth. Almost no speaking is done (audience members are masked and instructed to not speak as well), leaving participants to read between the lines in an unforgettable night of performance art. If you are planning to visit New York, you can apply for ESTA online before hand.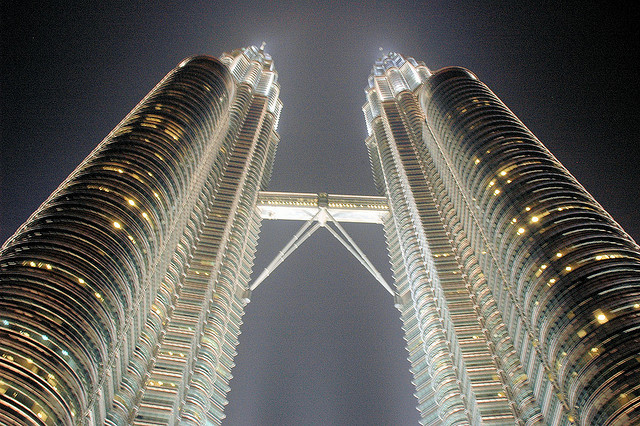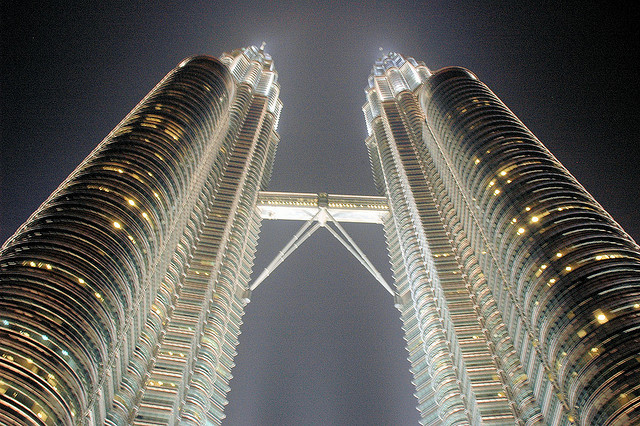 The top tourist attractions in Kuala Lumpur are short of captivating. Unfortunately, not many travelers are eager about them. More often than not, people look at Kuala Lumpur as a gateway to more remote places where nature is unspoiled and old traditions are intact. You won't be disappointed with Kuala Lumpur however. Apart from local cuisine, modern architecture, and a thriving nightlife, the city is filled with history and culture. You can also get away with some nature spots in this modern city.
Petronas Twin Towers. The world-famous landmark comprises of two identical towers standing 88 storeys high. The two towers are connected by a sky bridge. The Petronas Towers are the tallest twin buildings in the world.
The Forest Research Institute. It is located 16 km from the downtown area and encompasses more than 1,500 hectares of rainforests. Camping, picnicking, jogging, and sightseeing are just some of the activities you can do there. The highlight of the reserve is the 30-meter canopy walk. The Forest Research Institute is one of the top tourist attractions in Kuala Lumpur.
Royal Selangor. Pewter is a prized natural resource of Kuala Lumpur. It is a metal which can be crafted into jewelry, sculptures, or even dinnerware. Royal Sengalor is the largest pewter maker in the world and has a museum showcasing wares, handiworks, and antiques made of this metal.
Batu Caves. Situated 13 km north of the city, it is a sacred worshipping area for the Hindus. For regular travelers though, the Batu Caves is both a natural and cultural site which explains why it's one of the top tourist attractions in Kuala Lumpur. There are several limestone caves in the area all dating to about 400 million years old. A statue of Lord Murugan, the largest in the world, will also greet you at the entrance. The best time to go here is in January when thousands of devotees climb their way up to the mountain while carrying kavadis for penance.
Kuala Lumpur Bird Park. It is only 10 minutes from downtown KL. It has the largest free-flight walk-in aviary in the world home to more than 2,000 of them. The bird park also has caged areas and mini aviaries.
Malaysia National Museum. The structure itself was styled after a traditional Malay palace, accounting for its interesting architecture. Its murals depict Malaysia's culture. Inside there are four galleries showcasing the different ethnic groups thriving in Malaysia including the Chinese, Iban, Indian, and Malay.