Brazil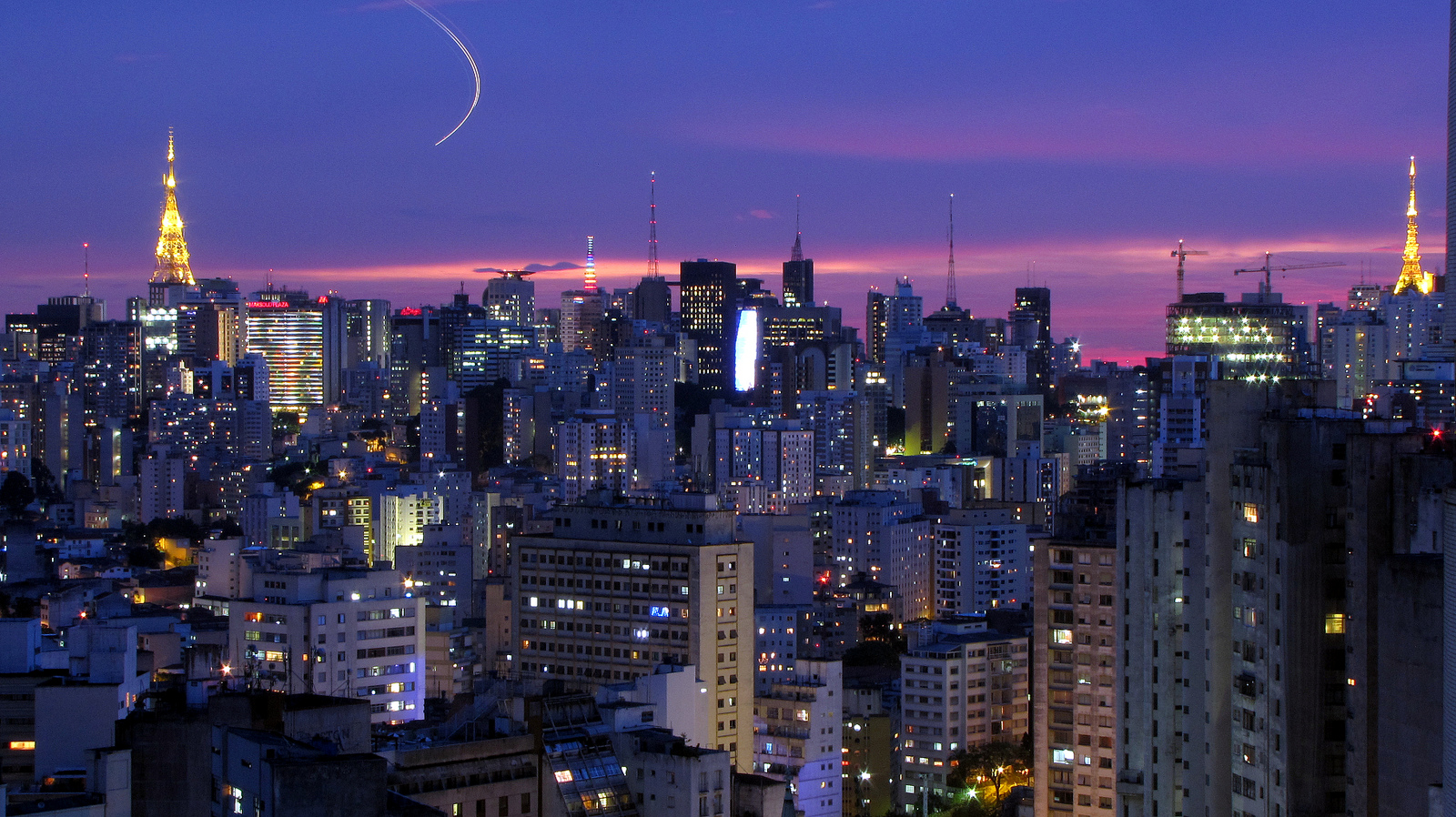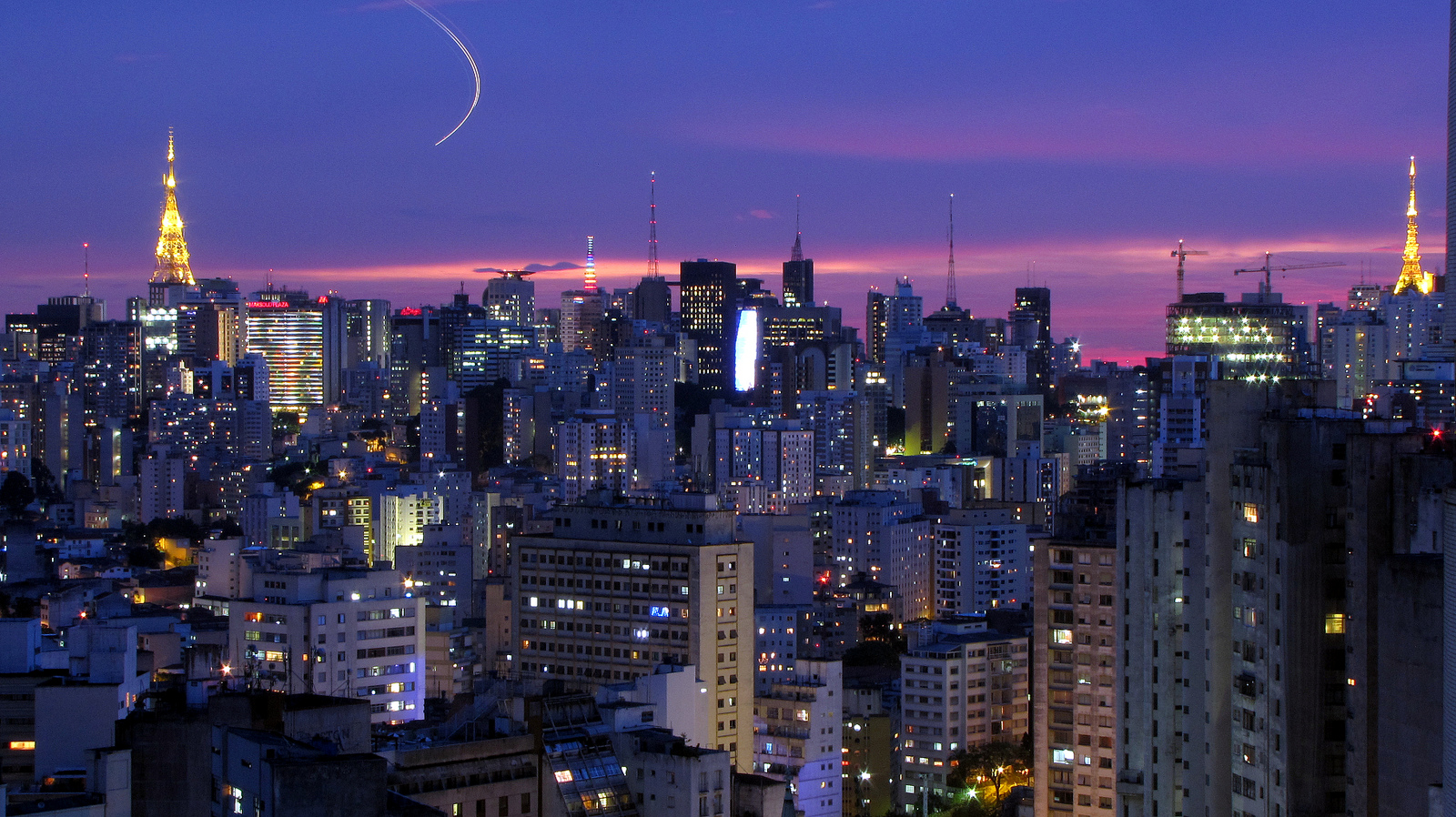 Occupying a massive chink of the South American continent, Brazil and its 200 million people have become one of the most significant nations on Earth in the 21st century. Without a doubt, it has become one of the world's most powerful Portuguese speaking nations, as desperate young people from the mother country have fled their economically destitute land in search of opportunity here.
Others, like you dear traveler, often come seeking some of the best parties, surfing beaches, and jungle environments on the planet. Unlike the rest of Latin America though, this nation speaks Portuguese, a language related to Spanish, but with a number of fundamental differences.
So while you might be ready to book your flight on TAM, you don't quite know where a great place to study Portuguese in Brazil might be. To help you solve this conundrum, we have uncovered three cities that are perfect for this purpose.
Find out which suits your personality best and once you do, start packing and prepare for the learning opportunity of a lifetime!
1) Belo Horizonte
Located in the midst of historic Midas Gerais state, Belo Horizonte is a great place for those that want to discover the wealth of colonial architecture that lies in smaller towns and cities on days off from their studies. Located well away from larger centers like Rio and Sao Paulo, very few people here speak even basic English, making an excellent environment for immersing yourself in Portuguese 24/7.
Those that are fans of modern architecture will love this place, as Belo is a planned city founded in the 1890's, meaning that most of its growth has occurred in the past century.
2) Florianopolis
Want to combine your love of the beach and surfing with learning Portuguese? If so, then Florianopolis will make for an excellent base for your learning efforts. It is said that immersion has its greatest success when you learn vocabulary that is centered around your interests, so when you go to hit the waves, limit your interactions with fellow English speaking foreigners, and surf with the locals.
Not only will you learn to speak Portuguese faster, you'll pick up the local knowledge of the best surf breaks, leading to experiences that travelers passing through can only dream about!
3) São Paulo
If you are a fan of large cities, but the touristy vibe of Rio de Janeiro rubs you the wrong way, then São Paulo will prove to be an excellent option for you. Being a big learning center within Brazil, there are many native Brazilians that are looking to learn English as they earn their degree.
This presents an opportunity for a cultural exchange that will allow them to teach you Portuguese, in exchange for helping them with their English. As for the city itself, São Paulo is known as one of Brazil's leading centers for arts and culture.
This means that there will be no shortage of museums and galleries to explore, making this place heaven on Earth for the cultured among us.
The Amazon rainforest is the biggest tropical rainforest in the world thus clearly substantiating why it plays a big part among the top reasons to visit the Amazon in Brazil. Not to mention, it is also a UNESCO Natural Heritage site that is very rich in natural resources and a beauty that will definitely leave you in awe. If you want to see the best the world has to offer when it comes to rate species of wildlife, then the best place to go to is the Amazon.
However, going there should be planned as it is pretty remote and covers a huge amount of land. The best place to start exploring once you get to the Amazon is the Amazon River itself. It is one of the longest rivers in the world, just behind to the Nile River. The best way to reach the deep interiors of the rainforest is of course by boat. You will be amazed by the birds, fish, and other species found in the river.
Brazil is also home the world's largest botanical garden, the Adolpho Ducke Botanical Garden. Tourist guides can accompany you and do some trekking as part of the Amazon experience just in case you are interested. Adolpho Ducke Botanical Garden is located in Manaus where you can feast your eyes to the most beautiful species of flowers, birds and lovely trees. It won't waste your time nor your effort in going there as it is worth every hour of your time to witness one of nature's gifts. The best part in visiting the garden is that it is near the Lake Janauari Ecological Park that is another tourist spot. So for those flower lovers, they should visit this place as it is indeed very beautiful.
Manaus will also most likely be the place you will arrive by plane as it's a rather large city and serves as the starting and ending point of most Amazon explorations. Many airlines fly there including TAM, one of the most popular Brazilian ones. You can find anything you need there and it actually has a pretty cosmopolitan vibe, right in the middle of the jungle!
Another destination which is also listed as one of the top reasons to visit the Amazon in Brazil is the Presidente Figueredo. It is a great place branded as the land of Waterfalls which offers adventure-tours, walking on trails and all sorts of adventures. If you want to experience extreme adventure then you should try swimming into the black water of Rio Negro which is considered as the largest in the world of its kind. Moreover, it is home to a number of rare species which is an added point of interest for visiting Presidente Figueredo.
The Amazon is very rich in natural resources so if you want some wildlife adventure then it should be one of your top reasons to visit the Amazon in Brazil. It is the perfect destination for those wanting to get away from the noise and bustle of the city because you will be welcomed by the region's tranquility and the beauty it has on offer is truly a treasure of the world.