Tag Archives:
attractions
The top tourist attractions in Lithuania are some of Europe's best kept secrets. Despite having only won its independence from the Soviets in 1993, Lithuania is back on its feet. It is now a member of the European Union and a partner of NATO. That said however, Lithuania doesn't get as much tourists even though it has a colorful history. After you succeed in finding affordable flights to this fascinating nation, check out the best of what Lithuania has to offer so that you will know what to see when you arrive here. It's important to remember that whilst Lithuanian isn't a language that you are likely to be familiar with, all of the tours and guides here have excellent Lithuanian translation services so that you can fully understand what you are seeing.
1. Hill of Crosses
The small hill is located 6 miles from Siauliai and comprises of two mounds with thousands of crosses. The crosses range from cheap to expensive and are made of wood or metal. They were placed there by locals either as memorials or devotions to accompany prayers and this tradition is believed to originate from the 14th century. The Hill of Crosses is especially eerie when the wind blows and causes the crosses and hanging rosaries to rattle.
2. Grutas Park
It is a privately-owned Soviet sculpture park spanning for 2 sq km. It was built to resemble a Siberian concentration park. When it opened in 2001, you can only imagine the controversies it attracted. But the owner stands by the historical significance of Grutas Park even though it reminds them of their painful past. Grutas Park, no matter how controversial, is one of the top tourist attractions in Lithuania.
3. Sand Dunes
The sand dunes at the Curonian Split National Park have folkloric origins but it was really years of deforestation that allowed sand from the coast to wander to the area. It only took three centuries to form these sand dunes, swallowing more than a dozen villages along the way. But replanting is ongoing at the national park and 20 percent of it is now covered by forests. Meanwhile, the sand dunes are still moving but already shrinking. While it's still there, make sure that you pay the Sahara of Lithuania a visit.
4. Zokniai Military Airfield
This airfield was once the largest military base outside of the USSR. The last USSR troops left in 1993 when Lithuania gained its independence. Today, the air base is used by NATO forces to patrol the Baltic skies. Guided tours of the airfield are available but you will have to book in advance.
5. Nemunas Delta Regional Park
It is the site of the Ventés Ragas Ornithological Station where you can learn more about the Nemunas bird and wait for it from the observation deck. But you can also see other species of birds within the Nemunas Delta Regional Park including 270 of the 350 kinds found in Lithuania. Any birdwatcher knows that this is one of the top tourist attractions in Lithuania.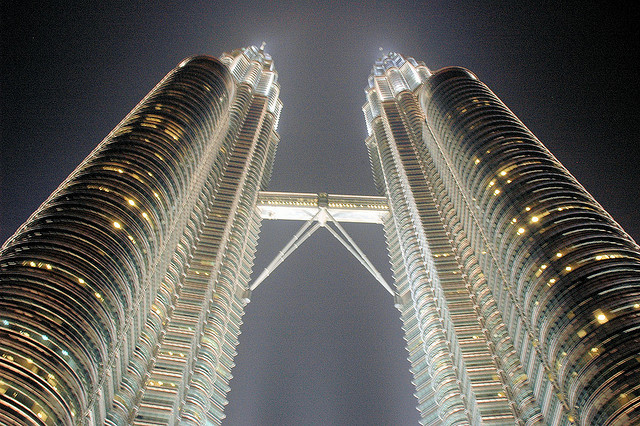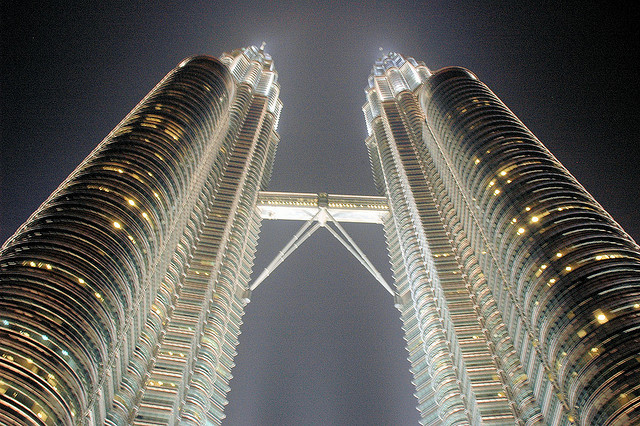 The top tourist attractions in Kuala Lumpur are short of captivating. Unfortunately, not many travelers are eager about them. More often than not, people look at Kuala Lumpur as a gateway to more remote places where nature is unspoiled and old traditions are intact. You won't be disappointed with Kuala Lumpur however. Apart from local cuisine, modern architecture, and a thriving nightlife, the city is filled with history and culture. You can also get away with some nature spots in this modern city.
Petronas Twin Towers. The world-famous landmark comprises of two identical towers standing 88 storeys high. The two towers are connected by a sky bridge. The Petronas Towers are the tallest twin buildings in the world.
The Forest Research Institute. It is located 16 km from the downtown area and encompasses more than 1,500 hectares of rainforests. Camping, picnicking, jogging, and sightseeing are just some of the activities you can do there. The highlight of the reserve is the 30-meter canopy walk. The Forest Research Institute is one of the top tourist attractions in Kuala Lumpur.
Royal Selangor. Pewter is a prized natural resource of Kuala Lumpur. It is a metal which can be crafted into jewelry, sculptures, or even dinnerware. Royal Sengalor is the largest pewter maker in the world and has a museum showcasing wares, handiworks, and antiques made of this metal.
Batu Caves. Situated 13 km north of the city, it is a sacred worshipping area for the Hindus. For regular travelers though, the Batu Caves is both a natural and cultural site which explains why it's one of the top tourist attractions in Kuala Lumpur. There are several limestone caves in the area all dating to about 400 million years old. A statue of Lord Murugan, the largest in the world, will also greet you at the entrance. The best time to go here is in January when thousands of devotees climb their way up to the mountain while carrying kavadis for penance.
Kuala Lumpur Bird Park. It is only 10 minutes from downtown KL. It has the largest free-flight walk-in aviary in the world home to more than 2,000 of them. The bird park also has caged areas and mini aviaries.
Malaysia National Museum. The structure itself was styled after a traditional Malay palace, accounting for its interesting architecture. Its murals depict Malaysia's culture. Inside there are four galleries showcasing the different ethnic groups thriving in Malaysia including the Chinese, Iban, Indian, and Malay.